Three Tips for an Organized and Successful Move
The thought of moving can be daunting to even the bravest among us. There are so many details and emotions to deal with that the whole situation can seem overwhelming, but it doesn't have to. Making a residential move, whether from one Chicago neighborhood to another, or even beyond, doesn't have to be something to dread or stress over. With some early planning and a method of organization, your move can be a success, and you may even find that you enjoyed the process.
Three Steps to Take for an Organized Move
Start Immediately – Even if your move is a year out, you can begin today. Do your homework, research where you are going, and find out everything from the names of the utility company to the best school districts. Begin calling moving companies to learn about their services so you can decide what type of move would work best for you—a full concierge service move where they handle everything or, if you prefer,  to pack your own things and have them load and deliver.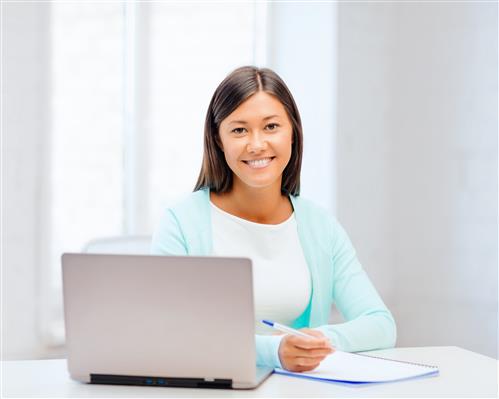 Inventory Everything – Walk through every room in your current home and decide what you are moving, what you are purging, and what you are giving away. Purging is difficult for many of us, but the more you get rid of, the less you have to move. Take note of any antiques, pianos, or anything else that requires special care so you can notify your movers ahead of time so they can be prepared. Take pictures of each room as a way to document what was in there, but, also, it helps in setting up your household items in your new home.
Create a Moving Binder – There is a lot of paper involved with a move, and you will want to have it all on hand and in one place to retain your sanity. It sounds old fashioned to purchase a 2" binder with paper, dividers with pockets, and maybe even a storage pouch for extra pens, tape etc., but it can make all the difference on both ends of the move.
Divide the binder into 2 major sections: one for the place you are leaving and one for where you are going, and then further divide both sections into categories, like movers, utilities, receipts, etc. Carry it with you at all times so you can write notes and add documents, and so you will always have the information you need on hand.
As you get closer to the move, be sure to box things up, room by room, assigning each member of your family a label color so you know which room they came from and which room they will go to. Enlist all the help you can get from friends and family. At Midway Moving, we know that moving is hard work, but it doesn't have to be stressful if you take some simple actions to organize ahead of time. If you are moving in the Chicago area, call us today at 800-300-0002 to learn more about how we can help you have a happy and successful move.
Sources
1. http://www.houzz.com/ideabooks/2928260/list/10-best-ways-to-get-organized-for-a-big-move
2. http://www.hgtv.com/design/decorating/clean-and-organize/organizing-an-office-space
3. https://www.realsimple.com/home-organizing/organizing/moving/plan-relatively-stressless-house-move
4. https://www.zillow.com/blog/time-saving-packing-hacks-173648/