Reasons Why You Should Use a Piano Moving Company to Move a Piano
There are several reasons why you should never attempt to move a piano as a DIY-type move and why it is better to hire a professional Chicago piano moving company. The main thing to remember is that your piano is not just another piece of furniture you can toss around and let bounce around on the back of a moving truck.
If you do, then you are taking great risks your piano will be damaged and ruined. This is why it is vital to trust our movers, who are experienced at moving pianos of all sizes. Plus you gain other benefits, including:
We are not a "standard" moving and storage company. We understand the logistic challenges of moving a piano, whether it is to another room in your home, across town, or a long distance. As such, we have the specialty equipment required to safely protect your piano during its move.
TIP: When selecting a moving company, verify they have experience moving pianos and ask for references. Some "standard" movers will say they can do it, but will lack the skills and equipment to do it right.
You do not have to worry about finding six (or more) people to help. Even moving your basic upright piano requires at least six strong and healthy individuals because it weighs a lot. Uprights can weigh a minimum of 300 pounds!
You do not have to worry about injuries. From sprained and strained muscles to thrown-out backs and smashed fingers, toes, and hands, moving a piano poses many risks of personal injuries. Not to mention, if you are moving it up and down stairs, it could potentially crush you if it cannot be held onto.
Makes your move less stressful. When you don't have to worry about how you are going to get your piano moved, it allows you to focus on packing and preparing for your upcoming move.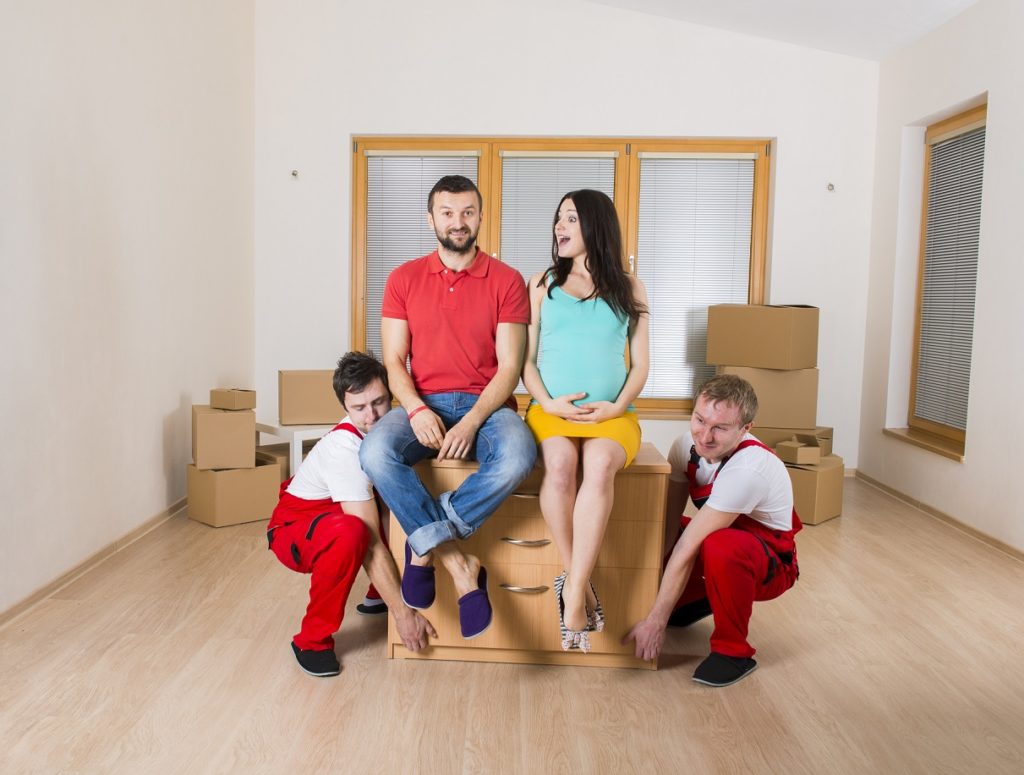 TIP: If you are tight on space, you could have your piano moved into our temporary, climate-controlled storage to free up extra space while you pack.
Your new home is protected from "move-in" damages. DIY-movers often end up with scratches in the floors, dents and dings on their furniture and appliances, and chipped drywall and scrapes in the paint on the walls. Our professional movers take extra care to help preserve the appearance of your new home, not just with your piano but all of your belongings.
In the end, getting help from our piano movers will save you time and money. You do not have to worry about finding the necessary equipment or the back-breaking labor to move your piano. After all, your piano is a sensitive instrument that deserves to be moved with care.
We offer flexible piano moving and storage options, such as moving it ahead of time, placing it in temporary storage, or moving it on your scheduled moving day. For assistance in moving a piano in Chicago to a new home locally or long distance, please feel free to contact Midway Moving & Storage at (866) 693-4148 today!