Office Relocation Services in Chicago, IL
Relocate Your Office With Ease
Streamline your office relocation with Midway Moving & Storage in Chicago, IL. Moving an entire office is a complex undertaking that demands efficiency, precision, and minimal downtime. At Midway Moving & Storage, we specialize in providing tailored solutions for your office relocation needs. Our experienced team understands the unique challenges of commercial moves and is equipped to handle them with expertise. Explore our comprehensive office relocation services below and contact us today to ensure a smooth transition.

The Importance of Communicating Office Move Details
Effective office relocation communication is paramount when planning an office move. The successful transition of an office space, whether it's a relocation within the same building or to an entirely new location, hinges on clear and comprehensive communication of move details. These details involve sharing information about the move's timeline, logistics, and any specific requirements with all stakeholders, including employees, management, vendors, and the moving team. Transparent communication ensures everyone is on the same page, minimizing disruptions to business operations, reducing employee stress, and facilitating a smoother transition to the new office environment.
Informing Service Providers About Office Relocation
The most straightforward and efficient approach is to directly contact your service providers at least two months prior to your office move. During this communication, you can arrange to discontinue services at your current location and transfer these services to your new office. It's advisable, if possible, to plan for some overlap so that services are activated at your new office a few days before your official move-in date. This overlapping period ensures a seamless transition, preventing any disruptions and allowing your business to quickly resume its operations once you've settled into the new location. In cases where your current provider doesn't serve your new location, they should be able to guide you on how to connect with the appropriate company to initiate service at the new site.
Notifying Clients About Your Office Move
Informing your clients about your impending move requires employing various communication methods to ensure you reach everyone effectively. While individually calling preferred clients may be feasible, for others, consider the following approaches: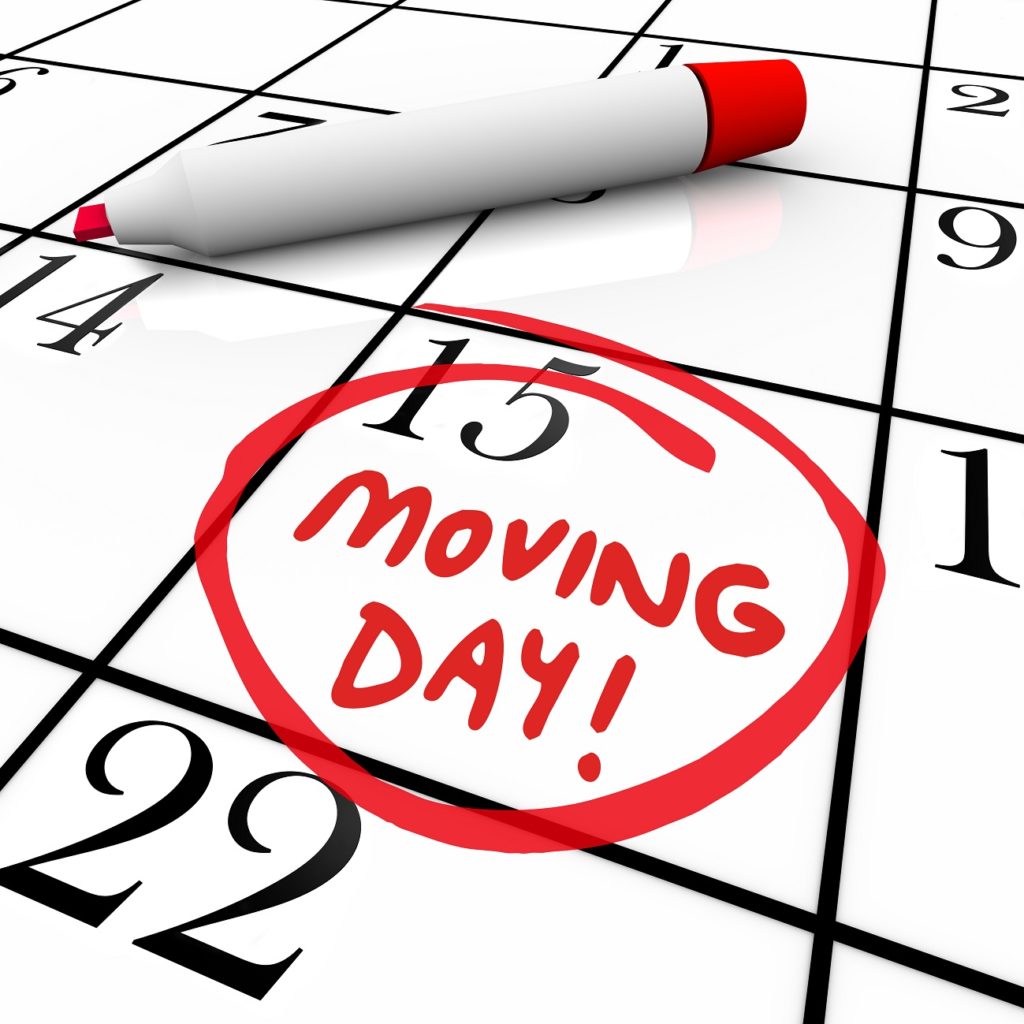 Email – Send a mass email to your subscriber list, notifying them of the upcoming move.
Signage – Place visible signs within your business premises to ensure clients notice the information.
Website – Publish move details prominently on your website's homepage, ensuring it's one of the first things visitors see.
Social Media – Utilize your social media platforms to convey important information about the move to a wider audience.
Press Release – Draft a press release and distribute it online through press release websites, as well as in local newspapers.
Direct Mail – If you maintain a client mailing list, consider sending a postcard containing relevant move information.
Flyers – Distribute flyers to clients during face-to-face interactions as an additional means of communication.
Automated Telephone Greeting – Update your telephone greeting to include details about the impending move, ensuring clients receive the information when they call.
Important Details to Include
When communicating with clients about an upcoming office move, it's vital to convey essential details effectively. Here's a comprehensive list of key information to include when using various communication methods to ensure a smooth transition and keep your clients well-informed.
The expected date of your upcoming move.
Your new business address and its precise location.
Any alterations to your operating hours during the transition period.
If applicable, the new telephone number in case it undergoes a change.
Once you've successfully settled into your new premises, consider organizing a grand opening celebration. In addition to inviting your existing customer base, consider making it an "open house" event to draw in potential new clients from your new area.
Contact Midway Moving & Storage
Elevate your office relocation experience with Midway Moving & Storage in Chicago, IL. Our team's dedication to efficiency and precision ensures that your office move will be seamless, with minimal disruption to your business operations. With decades of experience and a commitment to delivering top-notch service, we're your trusted partner for commercial moves of all sizes. Don't let the stress of an office relocation hold you back—contact us today and let our experts handle the logistics while you focus on what matters most.