How to Move an Office: Top Five Moving Mistakes for Businesses to Avoid
Moving your business to a new location is not something you can do at the very last minute. How to move an office the right way should begin at the very minimum at least three months in advance for small businesses. Medium and large business owners should start their moving planning a minimum of six months before the anticipated move.>
It is a good idea to learn from others' past mistakes by reading what errors they made during their business moves to ensure you avoid the same pitfalls. Our Chicago movers have put together our "Top Five" mistakes we have seen firsthand in hopes it will benefit you during your planning phase and the relocation of your business to your new facility.
Number 5 Business Move Mistake: Moving Everything
Depending on how long you have been at your current location, chances are you have a storeroom, closet, or even an unused office that is stacked full of equipment, furniture, and other items you no longer need or use. It makes no sense to pay a moving and storage company to move things you will not need or use at your new location.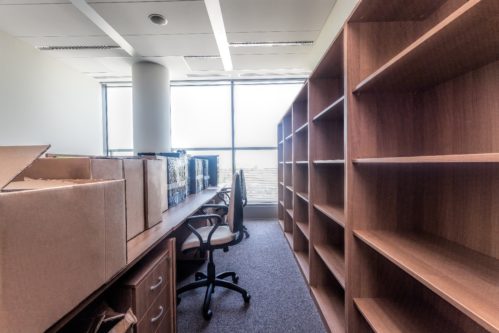 Instead, donate these items to a school or nonprofit organization that could benefit. Another option is to post them on a local resale site like Craigslist. You could sell them for a nominal amount or just give them away free to get them out of your office well in advance of your move.
Aside from unwanted items, you should not have to pay to move your employees' personal items, like pictures, plants, and other mementos they have decorated their desks or offices with. Have them pack these items up themselves and take them home a few days prior to the move. They can bring them back to work after you are settled into your new location.
TIP: If you have items you need to retain for tax purposes or things you use seasonally or annually, consider putting them into one of our secure commercial storage locations. This way, you are not cluttering up your new office and will have extra space.
Number 4 Business Move Mistake: Only Using Large Boxes for Packing
Sure, large boxes can hold a lot of stuff. However, when you are putting books, files, and other heavy objects into large boxes, they quickly become weighted down. This can result in the bottoms falling out and your items going everywhere.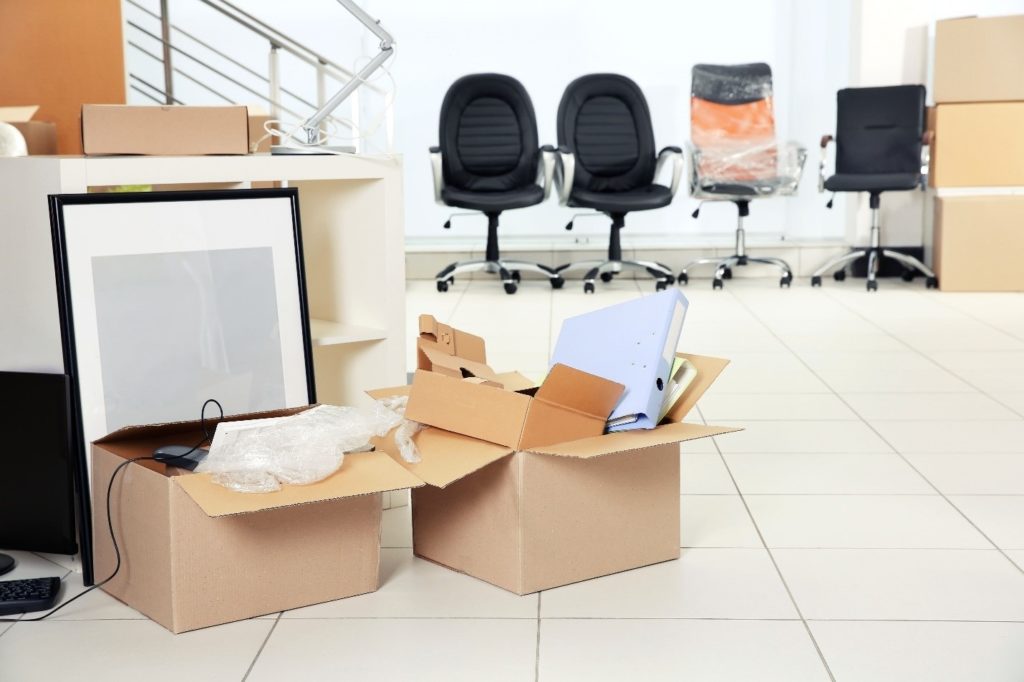 Another issue is if you only fill the large boxes half-way full. When your Chicago movers start stacking them up, the tops will collapse inward, and there is the risk of the boxes falling over. This can lead to accidental injuries.
The best solution is to use a variety of different-sized boxes for packing up your office. For instance, when packing heavy items like books, small boxes work great. They do not become too heavy, and they are easier to stack.
TIP: Talk to your mover about the best way to pack your office and what size boxes they recommend. In some cases, you may not have to empty out filing cabinets, so that will save you time on packing.
Bonus TIP: If packing sounds like a hassle, talk to your moving company and see if they provide professional packing and unpacking services for business moves. This service is where your movers will pack up your entire office, move it to your new location, and unpack everything to your specifications.
Number 3 Business Move Mistake: Not Labeling Your Boxes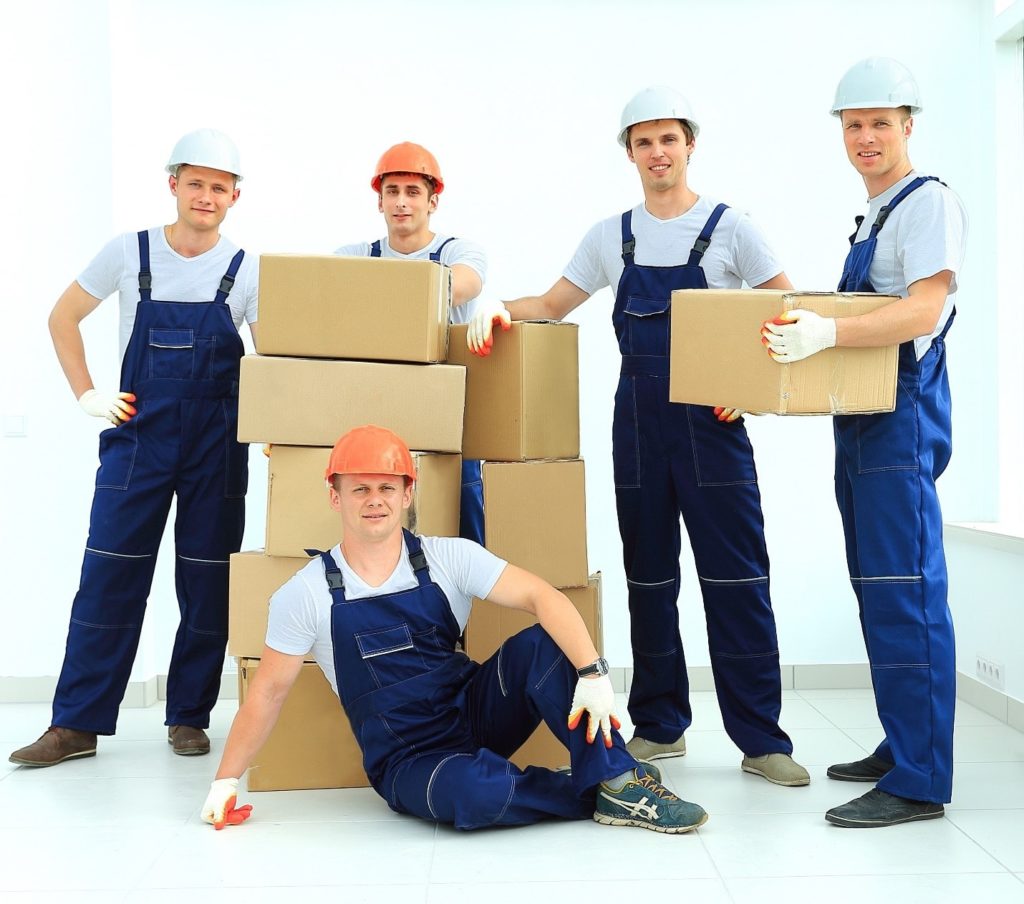 If you do not label your moving boxes, your movers will have no idea where to unload them once they arrive at your new office. Rather, they may try to group boxes together based on how they were when they loaded the truck, but, in all likelihood, everyone's items will get mixed up and no longer be organized.
Labeling the boxes ensures items get placed in the right location for each of your employees when the moving truck is unloaded at your new office. Essential information you should include on the outside of each box is:
Employee Name
Location of New Office
Summary of Contents
Labeling TIP: Preprint moving labels with the first two items and have your employees fill out the summary of contents as they pack up their cubicles, desks, and offices.
Number 2 Business Move Mistake: Not Notifying Clients and Service Providers Ahead of Time
Your clients need to be made aware of your upcoming move.  It is best to start "advertising" the move at least two months before the actual move.
You should:
Update your website with an announcement.
Send out postcards to clients on your mailing list.
Send out emails to clients subscribed to your newsletter.
Use social media to share details about the move, like status updates on Facebook or tweets on Twitter.
Post a press release announcement in the local newspaper and online.
Pass out new business cards to clients with your new office details.
Host an open house after you get settled into your new location.
With service providers, you will want to give them between two and three months' notice. Most business service providers schedule service calls anywhere from three to six weeks in advance. If you wait until the last minute to contact them, there is no guarantee your services will be turned on in time for the move at your new office, let alone shut off on your desired move-out date.
TIP: Overlap services when possible for a week or two during the move. This way, you can verify everything is working correctly before the move and address any problems ahead of time. If for some reason, you have to delay your move for a few days, you will still be able to work out of your existing location.
Number 1 Business Move Mistake: Not Hiring Professional Movers
Moving a business and relocating it is much more complex than moving a home. As the project manager or business owner, all eyes are on you to ensure the move goes off without any problems or hiccups.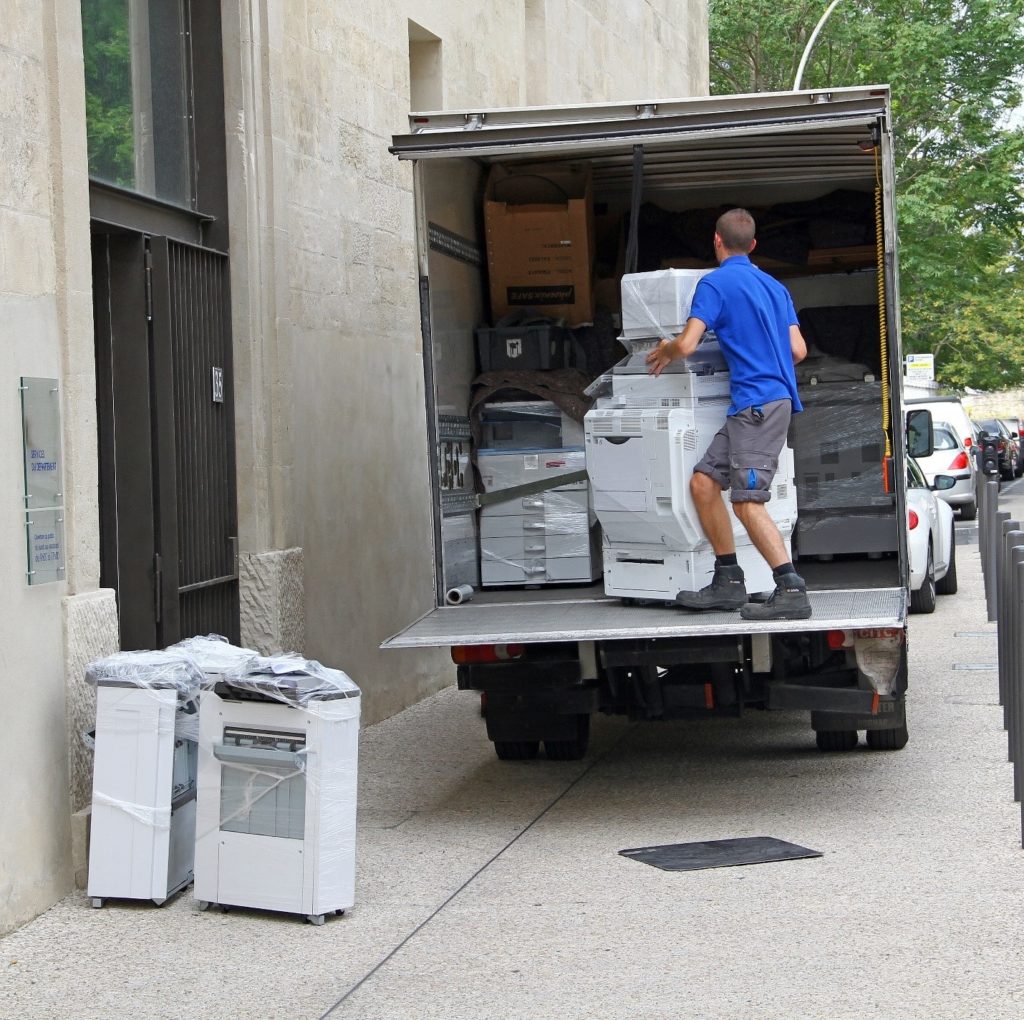 Attempting to save money by trying to enlist employees to help with the move is never a good idea. What if your employees injure themselves during the move, like throwing out their backs? Then they will have to take time off of work, and you could be responsible for the medical care and treatment bills.
Another issue with "DIY" office moves is you probably do not have the right equipment, like handcarts and dollies, padding, and other essential moving materials. Not to mention, you will waste time unpacking filing cabinets, desks, and other such items to make them weigh less and be easier to move. Plus, you will need to rent a moving truck and find someone able to drive it through the busy Chicago freeways and streets.
By using our professional Chicago movers, you do not have to worry about recruiting the right number of people to do the move or finding someone able to drive a moving truck. Nor will you have to worry about extra packing in most cases, based on your business movers' recommendations. In addition, your mover provides all of the required equipment, padding, and other materials to carefully move your office to its new location.
Another benefit of using a professional moving company is they understand the challenges of relocating your office with minimal disruptions to your day-to-day operations. One mistake we have seen is where business owners will attempt to move their businesses during rush hour in Chicago, thinking they can get it done and open up at their new businesses the following day!
Fortunately, by using our professional moving company, you don't have to worry about these challenges. We will work with you carefully to determine the most appropriate way to relocate your office and avoid rush hour traffic as best as possible.
As you can see, there are many mistakes businesses can make when moving to a new location. We hope our "Top Five" list of mistakes will help make your office move go smoothly. To request a free office move quote or to inquire about our moving and storage options, please feel free to contact Midway Moving & Storage, the proud mover of the Chicago Cubs, at (866) 693-4148 today!