7 Tips to Downsize Your Items for a Smaller Living Space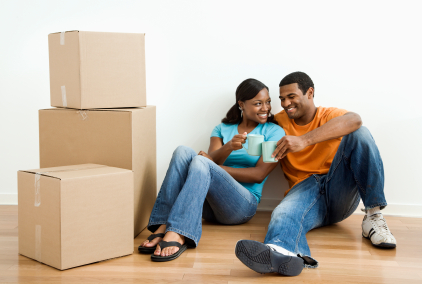 You may be moving to a smaller space for one of several reasons. Your grown children may have left you with more space than you need, you may want to save money, or you may just wish to simplify your life. Whatever your reasons for downsizing, it doesn't have to be a challenge.
Taking Stock
The first thing to do is to look at what you have currently, and decide what you will be keeping. Chances are you may be able to list several items right away which you would get rid of. However, there is another way to take stock of your items.
Must-Take
Think of what you would replace right away in the event that something happened to cause you to lose everything. This is the list of items that you will take with you no matter what. Some of these items could include heirlooms, prized artwork, and family albums.
Can Do Without
Your second list will be comprised of those items that you wouldn't be likely to miss if you were to lose them. These are things like books you've already read, that collection of electronics or computer cords that you'll never use, or those clothes you haven't worn in years. These items can get you a few bucks at a garage sale.
Donate
Your third list will be items that can be immediately given away to charity for reuse. Donating will make the job of Chicago movers easier, as they won't have to load them. These could include cleaning supplies, old and heavy furniture, or clothing. If your community is like most, there are many people in need who would be more than happy to get your unwanted items, even if they are worn. And those old cleaning supplies? They can go a local cleaning business, or to a soup kitchen or mission in your area.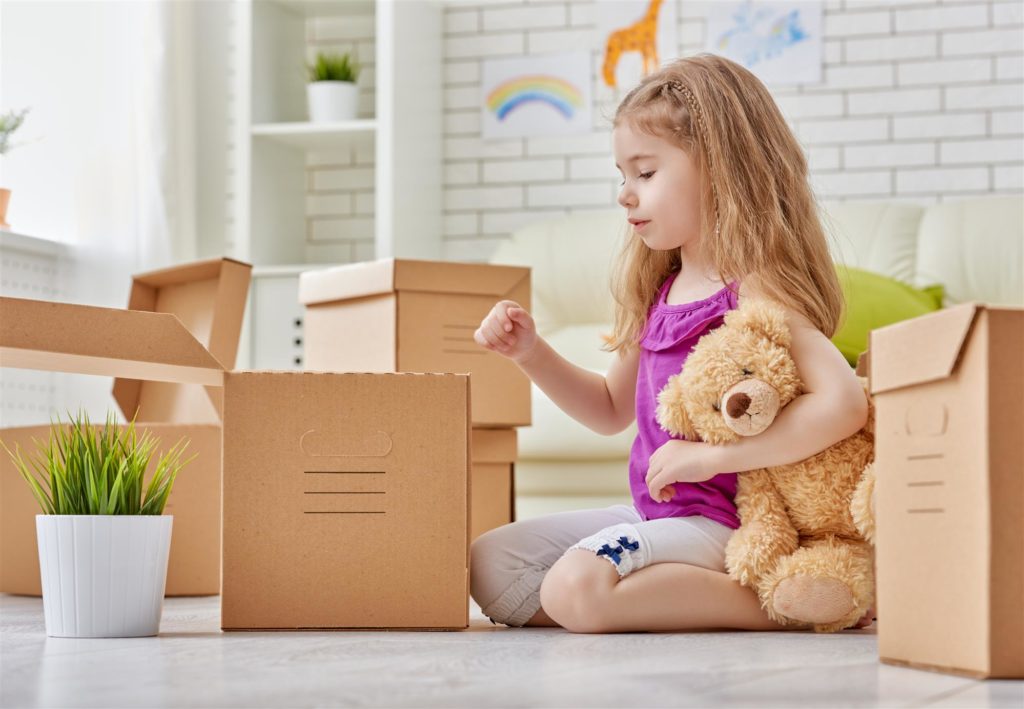 Family First
If you aren't thrilled about getting up early in the morning to host a garage sale, you can skip it altogether by offering your items to family. You can give it away or sell it, depending on your preferences.
Whatever you choose to do, it's important for you and your family to set a deadline for purchasing and/or picking up, and ensure everyone sticks to it. Doing this will prevent indecision among family members, as well as your own indecision about whether to keep or let go of items.
Once the deadline has passed, take the next step as soon as possible. Keeping your items past the deadline can cause you to reconsider giving them away, which won't help you to downsize.
Online Classifieds
Another way to avoid having a garage sale is to sell your items online using a classified service like Kijiji or Craigslist. Yes, you'll need to clean, take photos of, and write ads for your items, but there are several benefits to doing this. Buyers will come to you and move items instead of a mover in Chicago, and your ads will be running 24/7.
Depending on the number of items you are selling, you may choose to list all in a single ad or post them separately. Whatever you do, it's important to include as much detail as possible about your items, including their condition and how much you paid for them. The more detail you provide, the less guesswork potential buyers will have to do, and the more likely they will buy, and help you get rid of, your items.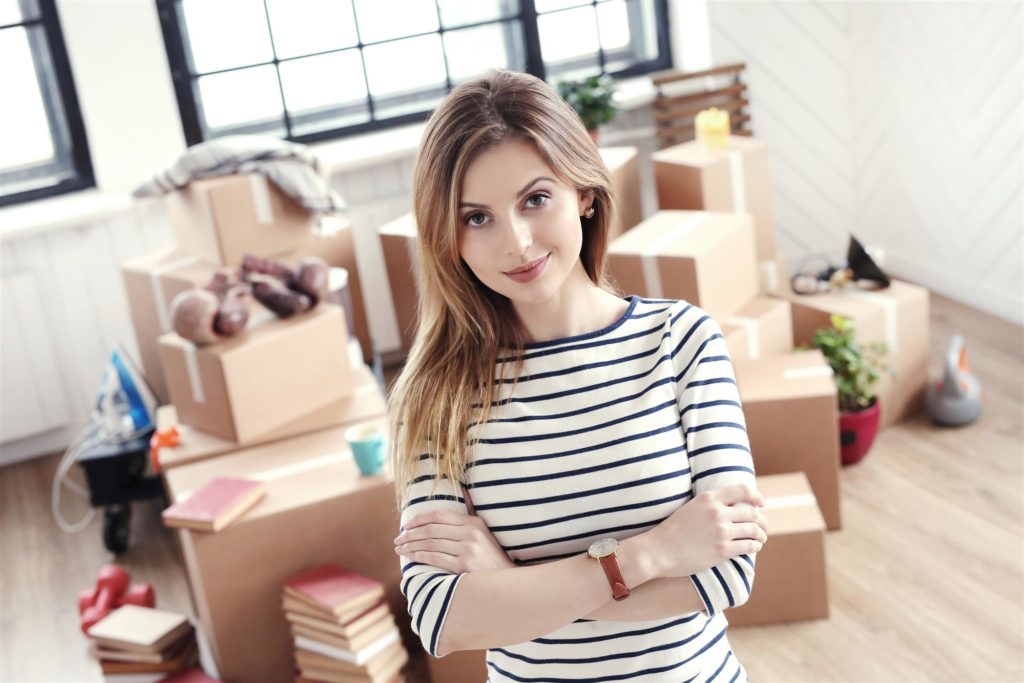 Think Differently About Items You Are Keeping
Every item you bring with you to your new home should be used frequently unless it has sentimental value, in which case it should be placed in a spot where it can be admired and kept safe. What are some items that you've decided to keep but that could benefit from some "editing"?
One example could be that set of dishes or drinking glasses. You may have enough of these for 20 people, but will you be able to fit 20 people in your new, smaller home? If not, you'll have to start thinning them out. If there is no room to store multiple items like dishes and glasses when not in use, it's time to reduce the size of your collection.
Increase Item Usability
Larger items like a couch or kitchen table may need to be swapped out, depending on the size of your new space. If you need to do this, thinking in terms of multi-purpose for your residential moving is definitely helpful when you begin shopping.
For example, instead of trying to fit that big dining room table into a small space, consider purchasing a small table with the capacity to expand it when needed. This way, you can enjoy a smaller table, only increasing its size when company arrives.
Different Furniture, More Purpose
It may be that your old easy chair may be best replaced by a floor cushion that can be pushed under a table when not in use. A storage ottoman with a wooden serving tray on top can make a great coffee table as well as an ideal storage space for remote controls, magazines, and books you are reading.
Check the number of nooks and crannies at your new home; chances are that there are plenty of places to put wicker or sea grass storage baskets. Not only are they a fashionable home trend, but they also look great and are readily available at thrift stores and garage sales, where they can be purchased for next to nothing. Storage baskets can be used to hold anything, making them ideal for every room in your home.
Get Inspiration Online
The internet is a fabulous source of information, especially for those looking to make the most of their small spaces. There are many ingenious ways to use the space you didn't even know you had. One example is your walls; getting certain items off of the floor with entertainment units or shelving can greatly increase floor space without having to pay storage rent.
If you find a great solution that you don't feel confident about creating by yourself, enlist the help of a more experienced friend, or seek step-by-step instructions online. There are also ready-made space savers that you can buy so that no building is necessary.
Set Rules for Yourself
As you may already know, clutter can creep up on you. That's why it's important to control it as much as possible, or it will soon feel like the walls are closing in. Clutter can be easily controlled by setting some rules. To avoid clothing clutter, for instance, vow to donate one or more pieces of clothing for every new—or new to you—item you acquire.
If mail is a trigger point for clutter in your home, make a rule that every piece you receive will be dealt with as soon as you pick it up, whether this means reading, recycling, or filing it for further processing. This will ensure it stays off "clutter magnets" like counters and kitchen tables.
Remember that downsizing can also happen with things like junk mail. You do have the right to opt out of any communications which do little else but waste paper and your time. Once you've moved, it may make sense to review these kinds of items to see how you can reduce your clutter even further.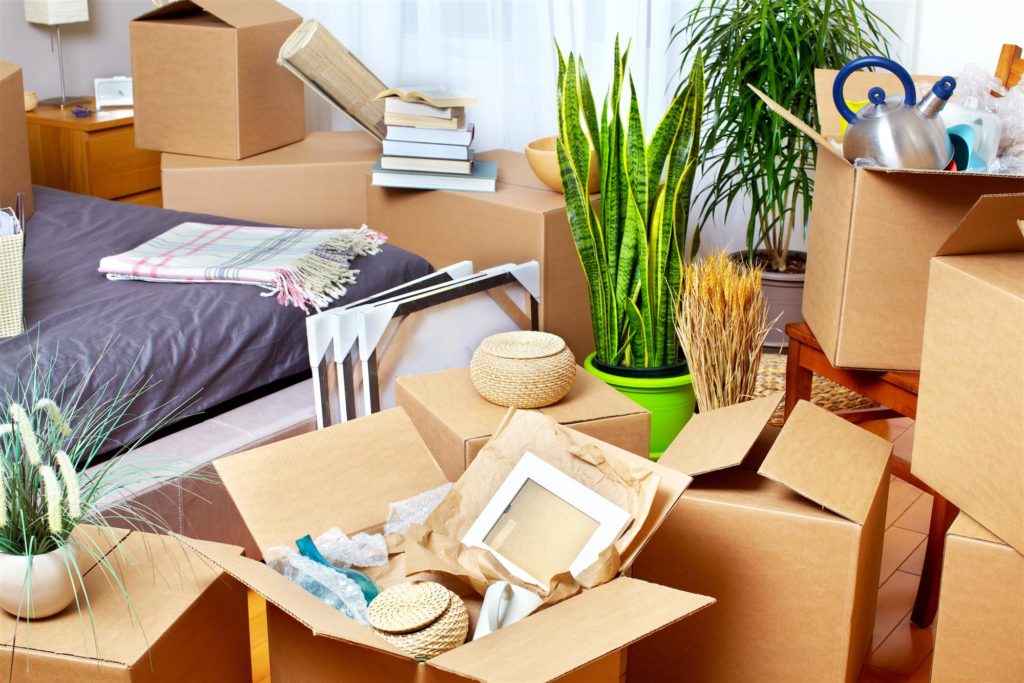 More Tips
If you just can't bear to part with some items, renting a storage unit can offer plenty of benefits. Not only is self-storage affordable, but it allows you to keep items. As well, you can use your storage space to "rotate" certain things in and out of your home when you need a change, which can save you money.
Once you move, you may discover that you didn't downsize enough. If this is the case, go easy on yourself; it's easy to misinterpret the actual size of a space when you haven't moved in yet. If you do happen to discover that your pre-move downsizing was insufficient, it's important to deal with it right then and there, whether that means you drop it off at a donation box or call a family member to take it away. The objective is to keep your home consistently free of clutter.
Digitizing is another great way to rid yourself of clutter without having to completely "lose" items. Cloud storage is an increasingly popular and secure means of storing images, sound files, and videos. So why not transfer these items to digital format?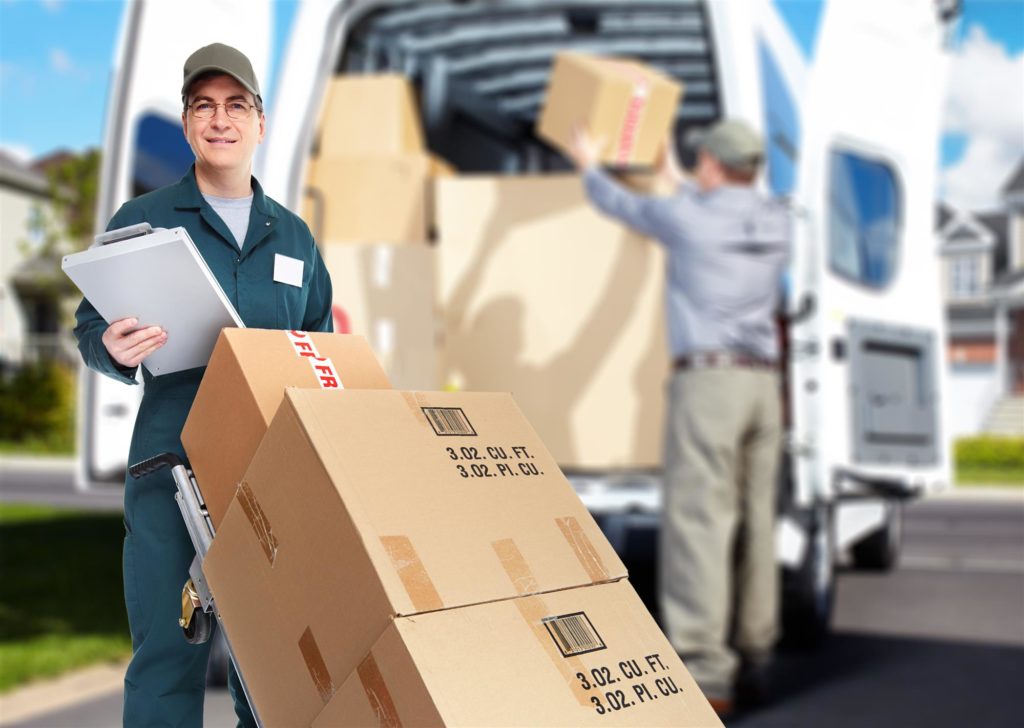 The added benefit of digitizing is preservation; those faded family photos will not retain their integrity indefinitely, but when you transfer them to digital format, you can preserve their current quality for generations. If you have a large collection, consider calling a company that specializes in digitization to do the work for you. While it will cost you money, the time it saves can be put toward unpacking and decorating your now-petite space.
Once you've downsized and have become determined not to allow clutter to accumulate by finding self storage, you may notice that your home not only looks more organized but that you are less distracted and can take the time to relax.
call us for help with your moving needs