Our Tips on Preparing Your Home for a Moving Company
Preparing for Professional Movers
Hiring professional movers is a smart thing to do, because it alleviates stress and makes your move exponentially easier. If you've never had professional help with your move before, though, you may not know what's involved in getting your home ready for movers. Not to worry! Midway Moving and Storage has some tips for you, complete with steps to take before the moving team arrives.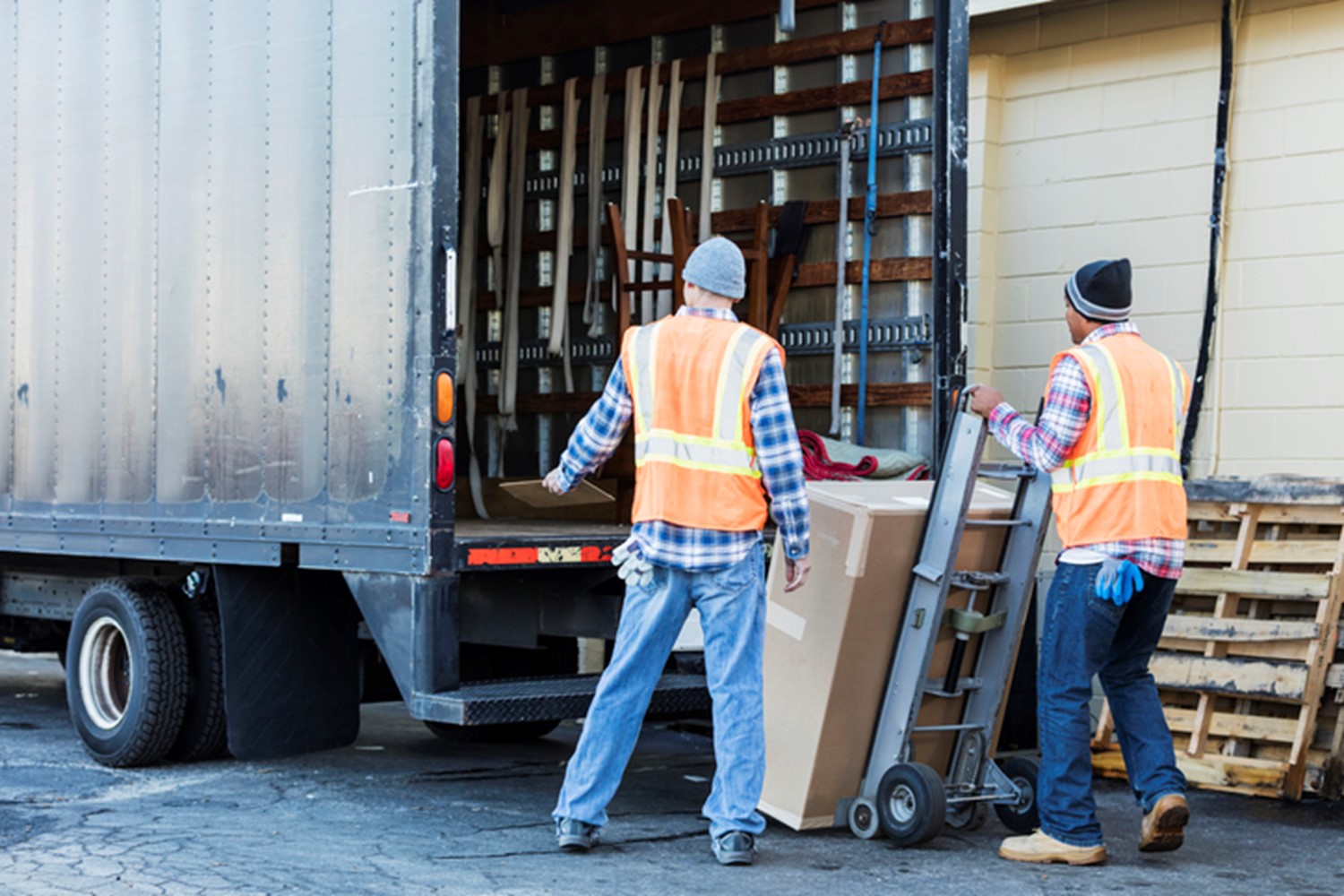 Home Preparation for Moving Day
There are several steps you will want to take well in advance of moving day, to prepare your home for the arrival of the moving team.
Get rid of some stuff. One of your first steps when you decide to move should be to declutter and downsize. When you pare down your belongings, you'll have less to pack, less to unpack, and less to pay to move. Packing for a move offers the perfect opportunity to see which of your belongings you don't really need to keep, and you may even come across things you forgot you even owned. Pack what you want to keep and divide the rest into things to donate and things to throw away. You may fin it helpful to have a garage sale or rent a dumpster to assist in this process.
Start packing. Start the packing process early, because it's easy to underestimate how long it will take. Several weeks before the moving day, start packing things you don't use on a day-to-day basis, like out of season clothing or extra linens. Label each box carefully, making sure to list what's in it and the room it should be moved to at the new house. This will make unpacking much easier. Pro tip: Use a color coding system, with different colored packing tape, to indicate the different rooms. This makes it easy to see at a glance where something should go as it's carried off the truck.
Pack correctly. Don't skimp on packing materials, but make sure you have sturdy, corrugated boxes, dividers, foam, bubble wrap, packing tape, and anything else you'll need to pack your things. Clothing can be packed in plastic bins, paperwork and office supplies in bankers' boxes, hanging clothes in wardrobe boxes, and fragile items with bubble wrap, foam peanuts, and clear labeling to indicate fragility.
Measure your doorways. Experienced movers are pretty good at getting things out of one home and into another, but it doesn't hurt to take some measurements. Especially if your doorways are small and your furniture is bulky, you'll want to know that it will fit through the doors. If it seems unlikely, make sure to tell your movers of any potential issues. Measure pianos, couches, and other large pieces to make sure they'll fit through a door or window.
Disassemble your furniture. Taking apart beds, couches, tables, and other furniture that requires disassembly before your movers arrive is a great way to save time on your move. While the movers will probably be willing to do this for you, doing it yourself not only saves time but also allows you control over keeping track of all the miscellaneous parts and hardware. Put screws, nuts, bolts, and so on into plastic baggies and label them clearly so that you will be able to reassemble your furniter quickly at the new place.
Be careful with valuables. Certain items, ike valuable jewelry, important documents, and family heirlooms, should betransported in your personal vehicle, rather than the moving truck. Put these items in a safe container and makr them clearly, so that you won't risk misplacing them. Be careful to keep them separate from the boxes that are going on the moving truck.
Plan for your pets and kids. Moving can be stressful with children and animals underfoot, and it can be dangerous for them as well. Plan for an off-site baby sitter and be prepared to board your pets or keep them crated during your move, to protect them from trauma and danger.
Tips for Moving Company Arrival
On the day of the move, there are some steps to take before the moving team arrives.
Prepare the appliances. You will want to start preparing in advance to move any appliances you're taking with you, emptying, disconnecting, and cleaning them. Since you'll obviously need to eat before moving day, you can save your refrigerator until the day of the move, emptying it as much as possible in advance, and cleaning it so it's easy to prepare on moving day. When the day arrives, empty any remaining food into a cooler, disconnect it, and give it a final wipe, making sure it's dry when it's loaded onto the truck.
Tell the movers where to park. This is a simple detail, but it's also important and often overlooked. The driver will probably call to let you know they're on the way, and you'll need to make sure there's a place for them to park when they arrive. If they'll have to park on the street, secure a permit in advance.
Get the house ready. Protect your old and new homes from damage by using blankets or tarps on the floors. You might also want to employ some sort of padding on doorways, to prevent them from being nicked or dinged by furniture coming through.
Make sure you have cash on hand. When your movers do an excellent job, you'll want to reward them with a healthy tip. Many experts suggest tipping movers five percent of your total move, but feel free to tip whatever you feel expesses appropriate appreciation for the level of service performed.
Chicago's Premier Movers
When you're ready to move, call Midway Moving and Storage. Started by an entrepreneur in his parent's basement, Midway Moving and Storage has been in operation since 1987, and has grown to become a team of professional movers respected in and around Chicago and beyond. We're not your typical moving company, and in fact we are the Official Mover of the Chicago Cubs. That's not the only claim to fame for this premier moving company: we have also been called upon to move voting machines to local polling places, have had a crucial role in local events like a food drive to benefit the Greater Chicago Food Depository, and are earned a sterling reputation among high-profile organizations like the Chicago Board of Elections, Chicago Public Schools, and Chicago and Cook County Housing Authorities. The assets that set us apart from the competition include professional movers, trained at our Moving Training Center in Chicago on the latest best practices, moving strategies, and packing techniques, ensuring that well-trained, certified, insured moving professionals are used for every job, with no use of subcontractors, students or day laborers. We provide service to residential and commercial customers, handling jobs of all sizes, including local moves and relocations to and from 48 states. You can count on our estimates to be accurate and our service to be dependable and exceed your expectations. For more information or to request a custom quote, call (800) 659-0874 or contact us through our website.