Three Tips to Saving Time on Your Next Move
When it comes to making a residential move, it seems no matter how much time we think we have, there never seems to be enough of it. Whether its sheer procrastination on your part or the multitude of details involved in a move or just the business of everyday life, it seems it's always crunch time just before the actual move, but it doesn't have to be that way. Planning ahead and using the right moving tools and equipment are the keys to knowing how to save time on your next move.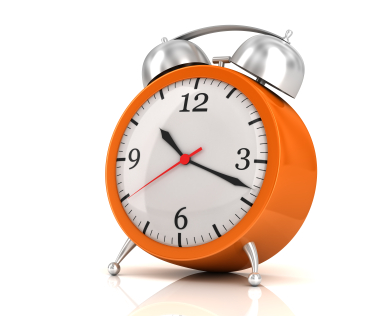 Three Time-Saving Moving Tips
Make a Schedule/Moving Checklist – As soon as you know you are moving, create a to-do list and timeline. Even if you have six months until your move, and most of the heavy lifting will really begin two months prior, having a schedule will ensure you know what you have to do and when. Keep the checklist on your phone or device and print out a hard copy and hang it prominently in your house so you are always on schedule.
Keep/Donate/Toss—Repeat Often – The less you move, the less it costs, and it gives you a chance to start fresh in your new place. This can be a very overwhelming task, so it's crucial to start early. Go through each room in your house and decide what you are keeping, what you are donating, and what you are throwing out. Knowing what you are moving will also help you in deciding how much and what types of packing supplies you will need, saving you the time of those last-minute runs during the move for more tape and boxes.
Get Help – While friends and family are great, moving you is not always their top priority and, often, you are left with less help than you had hoped. Hire a professional moving company, and you will save a ton of time, not to mention money. Not only will they be there when you tell them, moving is their business, and they can offer you everything from tips on moving and packing, to purchasing packing materials, to storage options if you're not ready to do a house-to-house move. Call at least three moving companies and ask for a free quote.
A few other tips include creating a labeling system for each member of your family so you know where each box came from and where it will go, having a floor plan of the new place available so everyone is aware of in which room the boxes need to be placed, and not forgetting to have sitters available for small children and pets so you're not stressed out worrying about them.
Moving is emotional, demanding, and physical, but it doesn't have to be a major time-suck if you prepare and organize.  If you are moving in and around the Chicago area, call Midway Moving & Storage today at 866-693-4148 to learn more about how we can help save you time on your next move.
Sources
1. https://www.mollymaid.com/cleaning-institute/save-time/moving.aspx
2. http://www.hgtv.com/design/real-estate/top-10-time-saving-tips-for-your-move
3. http://www.themovingblog.com/save-time-when-moving/