Things to Leave Unpacked When You Move
What Not to Pack When Relocating
When you're moving, your primary focus is on packing. In fact, it's easy to become obsessed with finding the right supplies, coming up with the right labeling system, and so on. It's important to which items not to pack when moving, though, or you might find yourself frantically searching for things you need once you get to the new place. Here, we offer some helpful tips, with a packing list for things to keep out during relocation.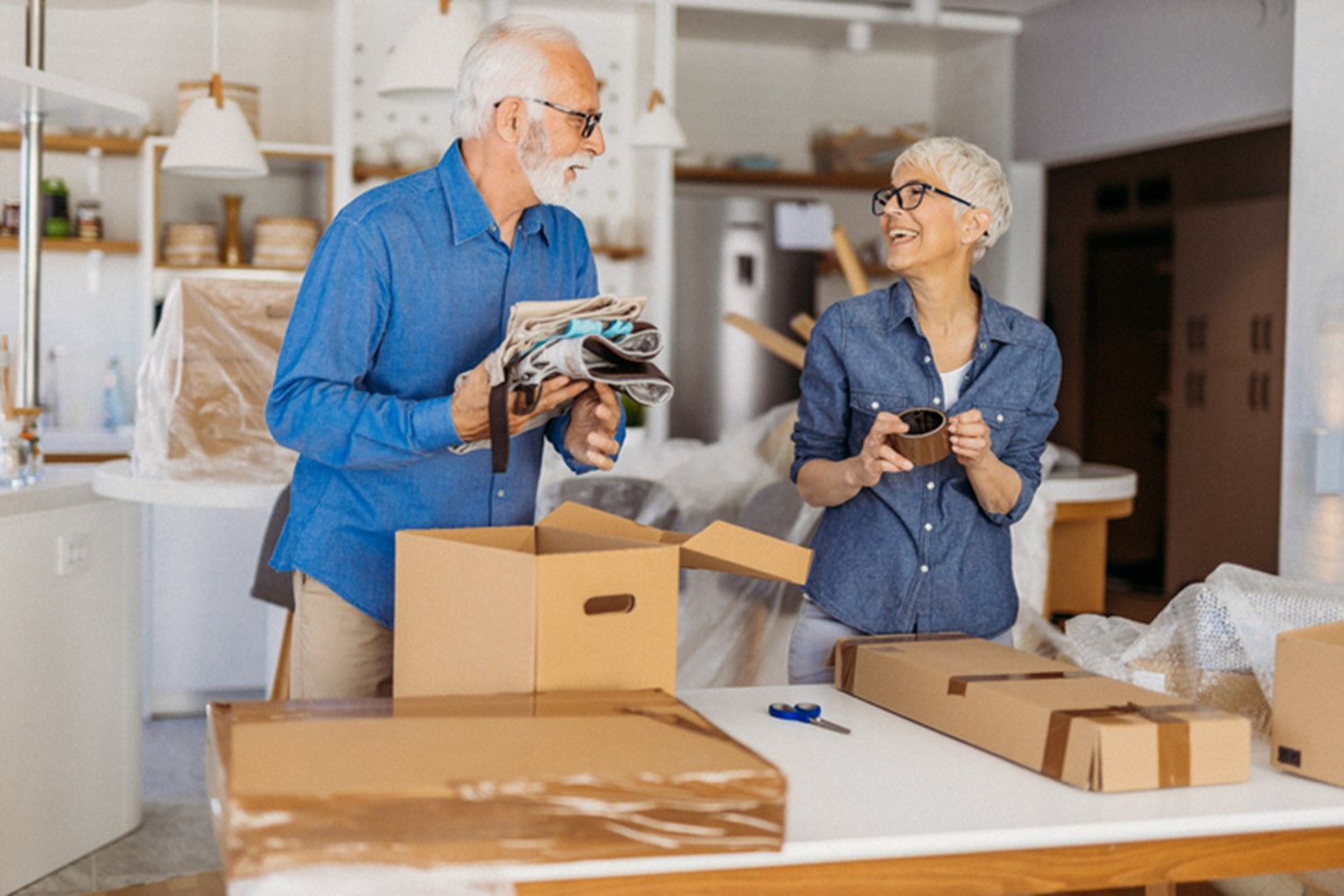 Essentials to Keep Accessible During a Move
Especially if you're moving a family, there will be a lot of moving parts. It's important to have a plan in place for every part of the move, from packing and transporting your things to making sure you don't leave behind items during the move. Just as important as any of that, though, is making sure you leave certain things unpacked.
Toiletries: Pack a small bag with soap, shampoo, toilet paper, deodorant, makeup, and anything else you will need on the first night or the next morning at the new house.
Cleaning supplies: Before you leave your old place, and once you arrive at your new place, you'll need to do some cleaning. A cheap shower caddy or plastic bin is a great place to keep your wipes, cloths, sprays, and bottles of cleaners, but you should make sure to keep out your broom, mop, and toilet brush, as well.
Overnight bags: Each family member should have an overnight bag, with clothes and every day items that will be needed those first few days, while you're unpacking.
Pet items: Your furry family members need overnight bags too, with their food, bowls, treats, toys, bedding, leashes, and anything else they need to feel safe and comfortable at the new place. While we're talking about pets, consider booking them into daycare or a boarding facility during the move, to keep them out of harm's way and lower their anxiety.
Medication: Make sure you don't pack any vitamins, supplements, and prescription medications that your family members, both humans and pets, will need at the new place. Store them somewhere they won't be mislaid, and keep them in sight until you're at the new place and can properly store them.
Pantry staples: Salt, pepper, your favorite protein shake, and any other non-perishables you use every day should stay out of the moving truck and be transported at the last minute.
Comfort items: If you have kids, you know that packing a lovey in a moving truck is a bad idea. Favorite cuddle toys and other comfort items for your kids and, for that matter, your pets, should be kept out and transported with their owner.
Clutter: Don't pack things you don't need and transport them to your new place. Instead, take the time to declutter as you pack, donating or throwing away items you no longer need, so that you can start with a clean slate at your new home.
Chicago's Premier Movers
When you're ready to move, call Midway Moving and Storage. Started by an entrepreneur in his parent's basement, Midway Moving and Storage has been in operation since 1987, and has grown to become a team of professional movers respected in and around Chicago and beyond. We're not your typical moving company, and in fact we are the Official Mover of the Chicago Cubs. That's not the only claim to fame for this premier moving company: we have also been called upon to move voting machines to local polling places, have had a crucial role in local events like a food drive to benefit the Greater Chicago Food Depository, and are earned a sterling reputation among high-profile organizations like the Chicago Board of Elections, Chicago Public Schools, and Chicago and Cook County Housing Authorities. The assets that set us apart from the competition include professional movers, trained at our Moving Training Center in Chicago on the latest best practices, moving strategies, and packing techniques, ensuring that well-trained, certified, insured moving professionals are used for every job, with no use of subcontractors, students or day laborers. We provide service to residential and commercial customers, handling jobs of all sizes, including local moves and relocations to and from 48 states. You can count on our estimates to be accurate and our service to be dependable and exceed your expectations. For more information or to request a custom quote, call (800) 659-0874 or contact us through our website.