Local Movers in Naperville, IL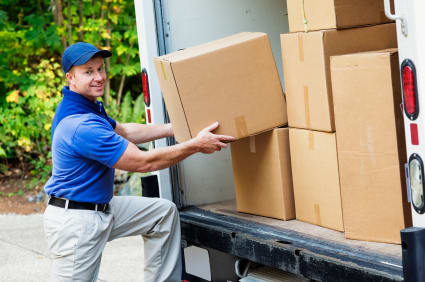 Midway Moving & Storage has been a dependable moving services company in the Chicago area for nearly three decades. Our trained movers are ready to help move or relocate customers anywhere in Naperville. Our movers in Illinois are trained to handle any kind of load, and the equipment is always available from our moving company to make the process as hassle-free as possible.
In 2017, neighborhood-ranking firm Niche rated the city as the second best in America to live, out of 228 cities and 15,000 towns. It is noted for its family-friendly environment, public schools, housing, safety, and nightlife. Located to the west of the Windy City, Naperville, IL is a place people from all walks of life call home.
Naperville: A Historical Perspective
Founded in 1831 by Captain Joseph Naper, the city is today one of the fastest growing in the U.S. Captain Naper arrived by ship with fifty people, and a sawmill was completed by the spring of 1832. The settlers established a trading post, where a log cabin school accommodating 22 scholars was built at the present-day intersection of Jefferson Avenue and Ewing Street.
The settlement became the county seat when DuPage County was established in 1839. A courthouse was built for $5,000. Captain Naper and Abraham Lincoln served in the state legislature. The fledgling community received its village charter in the 1850s. Northwestern College was founded here during the 1870s. The community was designated a city in 1890. During the Roaring Twenties, it was known for dining, dancing, and music.
In the 1960s, Naperville became the home of Indian Hill Bell Laboratories, a Northern Illinois Gas research center, and Standard Oil-Indiana Research Center. A downtown revitalization in the 1970s brought The Wall Street Journal's midwest printing facility here. In the 1980s, the Riverwalk Project opened along the banks of the DuPage River. From the 1960s to the early 2000s, Naperville quadrupled in size, thanks to metro Chicago's urban sprawl.
Prime Areas to Live in Naperville, IL
The city is made up of numerous subdivisions that our moving company serves. Some of the top ones include:
Ashbury
Caroline Woods
Cress Creek
Hobson Hollow
Maple Terrace
Mayfair
Moser Highlands
Scotts Crossing
University Heights
Windridge
The city's townships include:
Naperville Township
Lisle Township
Wheatland Township
DuPage Township
Winfield Township
Milton Township
Its northern communities have the advantage of being near Interstate 88 for the 30+ mile ride to central Chicago. They're also near shopping centers, the Nike Sports Complex, and DuPage Children's Museum. Communities near the DuPage River, downtown, and Naperville Central High School are quiet and picturesque, with access to numerous educational and sporting facilities. A network of on- and off-street bike trails runs throughout the city, making local transportation convenient.
Contact Midway for the Best Naperville Movers
Whether moving locally or long distances, Midway Moving & Storage is the right choice because we:
Are equipped to move all types of belongings.
Offer quality service at a reasonable price.
Have full-service
Supply boxes and moving materials.
Pack/unpack items for our clients.
Have an A+ BBB Rating.
If you are looking for movers in Illinois, contact Midway Moving & Storage today at 773-588-7000. Get a free quote by providing your name, moving date, and the zip codes you are moving from and to.