Discover the Many Benefits of Hiring a Professional Mover
Whether you have a few items or many, moving can be a stressful activity. Not only is there all that packing to do, but then you have to get all those boxes into a truck before traveling to your new home and doing it all again in reverse.
Moving takes a lot of time and energy to accomplish, and these are the reasons that so many choose to hire a professional mover. Is this option the right one for you? Read on to find out.
They Do the Heavy Lifting All the Time
Professional movers are referred to as professionals because moving is something they do on a regular basis. Those large furniture pieces and awkward-to-carry boxes can be very hard on a body that isn't trained to handle them.
Professional movers also have the necessary tools to easily get boxes and furniture from your old home into the new. Where others may hope they've gotten a truck large enough to hold all of their items, the pros already know what size of truck is needed, simply by looking at how many items you have.
The experience that professional movers have also means that they know how to move items requiring a special level of care. If you have a safe, sculpture, piano, or similar items that need to get to your new destination, the best way to accomplish this without hurting yourself or the item is to choose professional commercial movers.
You May Not Have to Pack or Unpack
Packing is a necessary, but often dreaded part of the moving process. Not only is it tedious, but it is also time-consuming. Another benefit of hiring professionals is that they may be able to do the packing and unpacking for you.
If the company does offer a packing service, you get the benefit of using your time for other things, such as the disconnection and reconnection of utilities, planning room layouts, or wrapping up the sale of your home.
One of the best parts about having movers pack your items for you is that they are experienced. Professional movers will know how to pack the most delicate or strangely-shaped items, ensuring that they will arrive at their new destination without risk of damage. And, of course, once at your destination, movers will also know how to carefully unpack your items properly and efficiently so that you can begin life in your new home.
Your Furniture Will Be Disassembled Properly and Transported Safely
Some of your furniture may need to be taken apart in order to fit into the moving truck. Disassembling furniture may also allow for more space in the truck and better stacking of boxes. Whatever the case, movers know what to do. They possess the knowledge and tools to disassemble, pack, and load your furniture, as well as unload, unpack, and re-assemble it at your new home.
Of course, your properly-packed furniture will also have many benefits in transit, thanks to your Chicago movers. They understand how to properly load the truck so that nothing moves when the truck has to stop suddenly, hits a pothole, or encounters any other problems en route that can cause damage to furniture and other items.
Movers Have a System
It may have been many years since your last move; if so, it's likely you don't remember how you planned it all. The good news is that, for professional movers, their last moving day may have been only a day or two prior to your move. Not only that, but professional movers will have a system they use for all of their moves; one which allows them to operate at maximum efficiency.
Having a system benefits everyone involved, including movers, who will be able to finish each move in a predictable amount of time. As for you, life in your new home or office can begin that much sooner.
Movers Will Be Liable
Any moving company that transports goods is liable for their value, according to the US. Department of Transportation Federal Motor Carrier Safety Administration. Movers must offer three levels of basic liability.
Full value protection makes movers responsible for all items being transported at one time and is available to you at additional cost. This option will require movers to replace, repair, or pay a cash settlement for items damaged during your move.
Released value protection does not cost extra, but makes movers liable for only up to 60 cents per pound, per item. A waiver will be provided by your residential mover to sign. Located on the bill of lading, it needs to be signed before moving begins.
Declared value protection covers your items based on their depreciated value, regardless of their current cost for replacement. This option allows items to be covered at a dollar amount that you declare. For movers, this means they assume liability for an entire shipment equal to the amount of $1.25 multiplied by your shipment's weight. So, for example, if your shipment were to weigh 6,000 pounds, movers would be liable for any loss or damage up to $7,500.
Liability Details
In the case of released value protection, this will only be provided if your movers pack your items for you. It cannot be applied if you've packed anything yourself. As well, if your move included the transportation of dangerous substances as identified by the EPA, your movers have the right to refuse reimbursement.
You may be surprised at some of the items which are considered dangerous. Some examples include nail polish and polish remover, as well as batteries. Before moving, ask your movers for the list of dangerous substances so that you are well informed.
Moving Insurance
If you want added security, you can purchase moving insurance. However, if you have home insurance, you may already be covered. This can be confirmed with a call to your insurance company. Third-party insurance is offered by some moving companies via a third-party affiliate. You can also purchase insurance coverage independently.
Hiring Professionals Can Save Money
Companies which offer residential moving services cost money, which is why many homeowners hesitate to call them. The quote a company gives you for moving your items may seem higher than expected. However, it's important to consider all of the things that are included in that cost.
For example, in hiring a professional, you pay a single price for:
Furniture disassembly tools
Gas
Moving equipment such as dollies
Professional packing and unpacking
Professional loading and unloading
Avoiding the health risks of heavy lifting
Saving hours of time
Saving stress
Ensuring You Get the Best Deal
Getting estimates from more than one company is the best way to get the best deal. However, you will need to ensure that you show the moving company's estimator absolutely everything you need to have moved. This will allow them to provide you with an accurate estimate.
Once you have collected a few estimates, it's time to compare them in terms of cost. Be sure to call any company to question additional charges if the difference between that company and others is greater than you expect.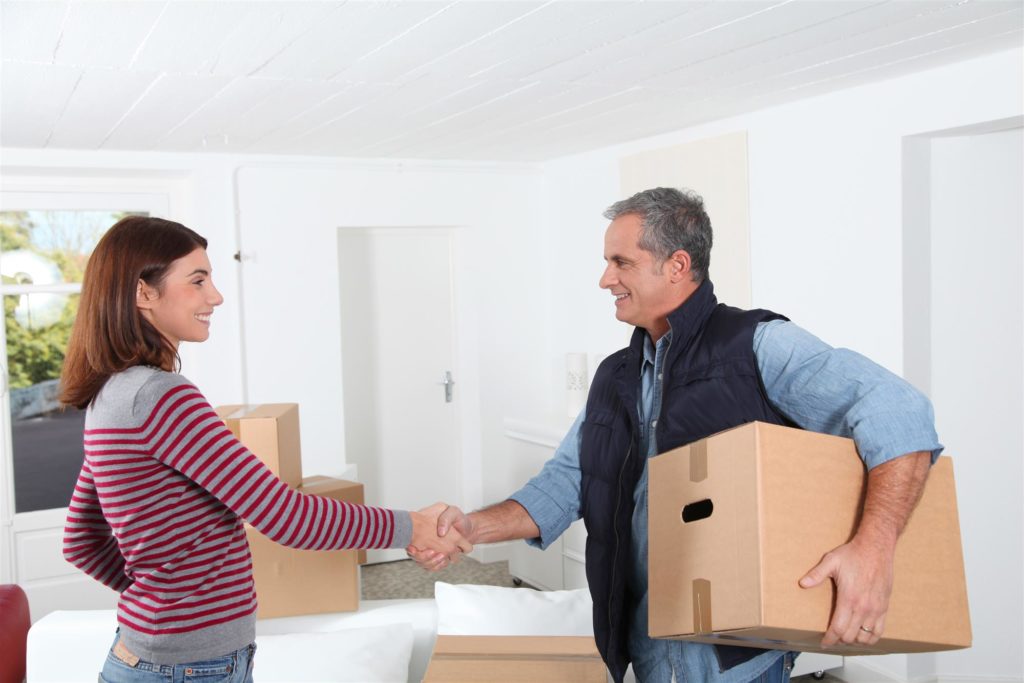 A Good Mover Makes All the Difference
There may be many reputable movers in your area, but, in order to choose the best one for you, it's important to do your homework. For instance, you'll want to ensure they are registered with the Better Business Bureau.
Moving companies also have the option to voluntarily register with the American Moving and Storage Association. A company that has done so has agreed to participate in the Association's arbitration program, as well as abide by its published tariffs.
There are certainly many benefits to hiring professional movers. However, the key to realizing the most value from this decision is to practice due diligence and stay informed about your options.
Getting ready to move? Call Midway Moving at (800) 300-0002 for more tips on how to move to a new home!