Chicago Movers Share Tips for Moving During the Winter
Moving in the winter can have several benefits over other times of the year. Since there are fewer people moving, it is easier to schedule your move with our moving and storage company. You can also find great deals from professional movers because it is our "off-season."
There are, however, some challenges you can face regarding inclement weather, colder temperatures, and road conditions. You need to be aware of these and plan accordingly. It is in your best interests to consider these things and use the following tips to ensure a successful and enjoyable winter move.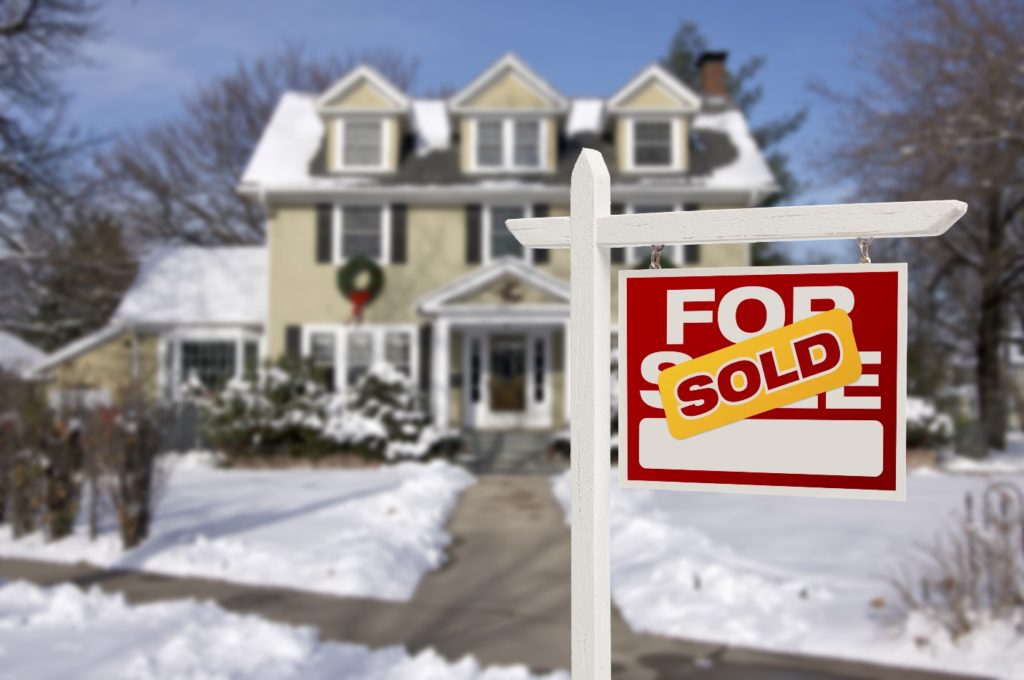 Hire a Professional Mover
Most people are surprised to discover the cost of hiring professional Chicago movers for a winter move is comparable and even sometimes less than the cost associated with a "DIY" move. Using a professional means you will not have to worry about driving the big moving truck on snowy and icy city streets, down narrow roadways, or on busy highways.
In addition, your movers are more efficient at loading and unloading the truck. So, you can rest assured your move will get completed as quickly and safely as possible, even if the weather is not fully cooperating.
Keep an Eye on the Weather Forecast
Monitor the weather forecasts leading up to your moving day. Weather conditions can and do change unexpectedly, especially here in Chicago. The forecast could change from a partly cloudy or sunny cold day to one that brings several inches or feet of lake-effect snow.
If the weather looks like we are going to get a major snowstorm, contact us to discuss different options. If you are on a tight schedule, as long as the roads are safe to travel, we will work with you to accommodate your move.
Have a Backup Plan in Place
It is a good idea to have a backup plan in place and have some flexibility with your move. Most moving companies are slower during the winter months, so switching your move to a more favorable day is often not difficult.
You can specify a few different potential moving dates initially when you hire our moving and storage company. It is highly recommended to have a preferred moving date and at least two alternate dates should weather and road conditions deteriorate.
Prepare for Moving Day
You want to create a safe working environment for your movers in the winter. It is a good idea to make sure walkways, sidewalks, and your driveway are clear of snow and ice. Shovel these areas ahead of time and spread plenty of ice melt to get rid of icy patches.
Schedule Your Move as Early as Possible
Since it gets darker sooner, if you want to capitalize on as many daylight hours as you can, schedule your move for the earliest time your Chicago movers can accommodate. Doing so will also mean it will not be as cold, as we all know temperatures can drop quickly once the sun sets.
Keep Your Movers Warm
Make sure to keep a pot of hot coffee, hot water for tea, or hot cocoa available for your movers. They will appreciate being able to stop and take a moment to warm up while they sip on a nice hot beverage.
Take Care of Packing Ahead of Time
You want to make sure you have anything you are not using all packed and ready to go. If it is raining or snowing outside on the day of your move, this will allow the time needed to carefully protect your items using plastic wrap, furniture pads, and other protective coverings as they are moved onto and off of the truck.
Turn Your Heat Down
With the movers going in and out of your home, it makes no sense to have your furnace constantly running. Turn the heat way down so the furnace will not come on. If you shut it off, set a reminder on your smartphone to turn it back on once everything has been loaded onto the truck or unloaded into your new home.
Use Space Heaters to Keep Warm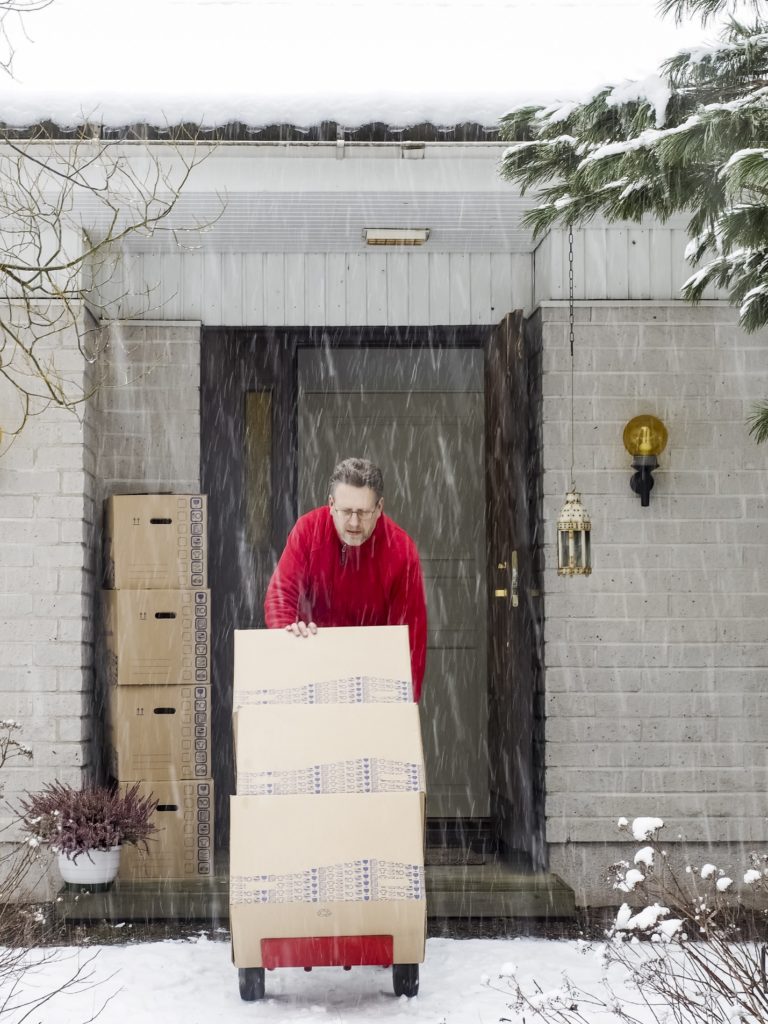 Set up a few space heaters in different locations to provide some warmth. For instance, you could put one in a bathroom and shut the door to keep the room heated. This way, during bathroom breaks, you and your movers get a few moments of warmth.
Another great area to put one is in your kitchen. When you and your movers take breaks and sip on warm beverages, you also get to enjoy some warmth from the heater.
Dress Appropriately and in Layers
Even though your residential movers will be doing all the lifting and hauling, you will still want to dress in layers to stay warm. This way, you won't feel cold inside your home and will be able to leave the front door open as items are carried in and out of the home. Plus, if you have to stand by the front door and open and close it because it's snowing, you won't freeze.
Set Aside a Box or Two of Towels
Even if your moving day starts off without any inclement weather, things can change. It could start to snow or rain. You will be glad you have access to towels to dry off items if there was not time to wrap and protect them. Make sure these boxes are the last to be loaded and the first to be unloaded.
Get a Friend to Watch Your Pets and Children
If you have pets, it is easier to have someone else watch them or board them on moving day. If this is not possible, set up one room where you can close the door and turn on a space heater to keep them warm.
Smaller children can get underfoot and get cold much faster than adults. It will be less stressful to get your neighbor or friend to keep an eye on your kids while moving. Plus, they will be in a warm, comfy home.
Create a Staging Area
You want to protect your carpeting and flooring from snow, water, and other debris tracked in and out during the move. Lay a large cloth tarp down that extends from the entrance into one of the main rooms of the home you can use as a staging area.
Your movers can move everything into this location first, then put their shoes or boots back on before loading it onto the truck. You can also use your garage as a staging area. If you hire four movers, two can be moving stuff into the staging area while the other two are loading the truck.
Safety Tip: Do not use plastic tarps to protect your carpeting or flooring. Plastic is slippery and can become even more of a slipping hazard if it gets wet.
Prepare Your New Home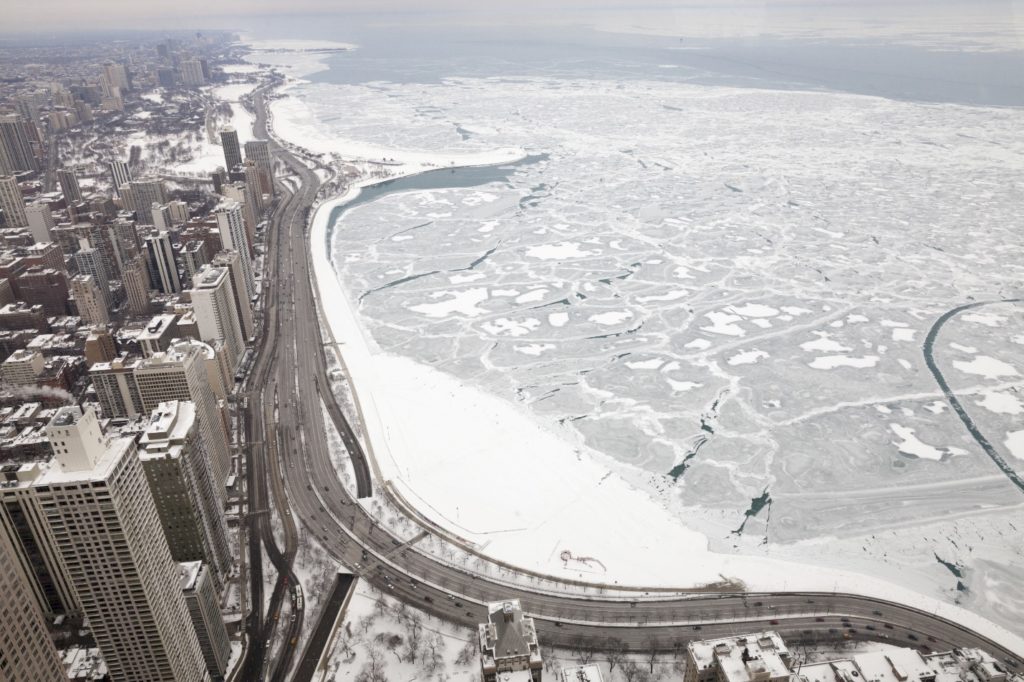 There are several tasks you will want to take care of before your moving day. You should schedule the turn-on or transfer of utilities as soon as possible. This way, you will have heat and electricity already on at your new home. Plus, you won't have to worry about frozen water pipes.
The day before the move, visit the home and make sure all the snow is shoveled and you have put down plenty of ice melt for icy spots. You should also take a moment to choose a staging area for unloading the moving truck. Again, you can use the garage or one of the rooms off of the main entrance.
Keep a Snow Shovel and Ice Melt in Your Car
If it starts snowing while your movers are still loading the truck, you know you will need to remove snow at the new home to make areas safe for your movers. The last thing you want to do is to have your movers try to climb over boxes to find a snow shovel and some ice melt.
We hope these tips will help you when you are planning and preparing for a wintertime move. For more moving tips, or to request a free moving and storage quote, please feel free to contact Midway Moving & Storage, the proud mover of the Chicago Cubs, at (866) 693-4148 today!